Dedicated to Henry Beston's literary classic and the
spirit of life on the Great Outer Beach of Cape Cod
Passages from "The Outermost House"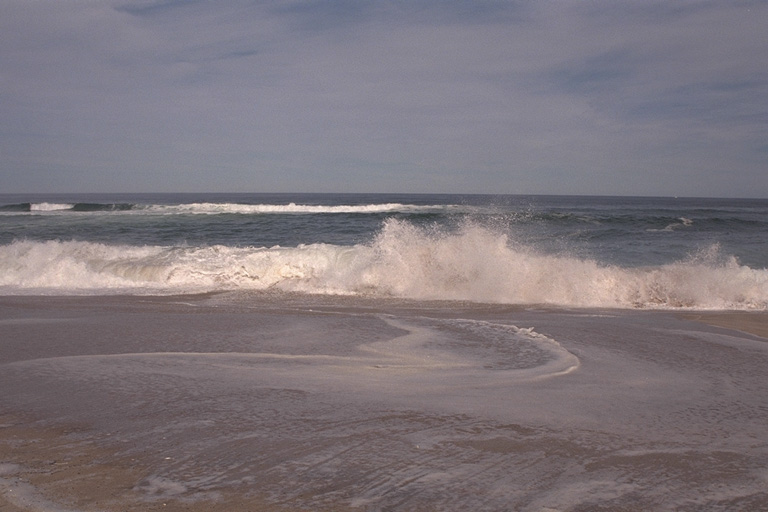 The crashing waves design circular pools of water on the sand. (Photo by Don Wilding)
Hold your hands out over the earth as over a flame. To all who love her, who open to her the doors of their veins, she gives of her strength, sustaining them with her own measureless tremor of dark life. Touch the earth, love the earth, honour the earth, her plains, her valleys, her hills, and her seas; rest your spirit in her solitary places. For the gifts of life are the earth's and they are given to all, and they are the songs of birds at daybreak, Orion and the Bear, and dawn seen over ocean from the beach.
---