Dedicated to Henry Beston's literary classic and the
spirit of life on the Great Outer Beach of Cape Cod
Passages from "The Outermost House"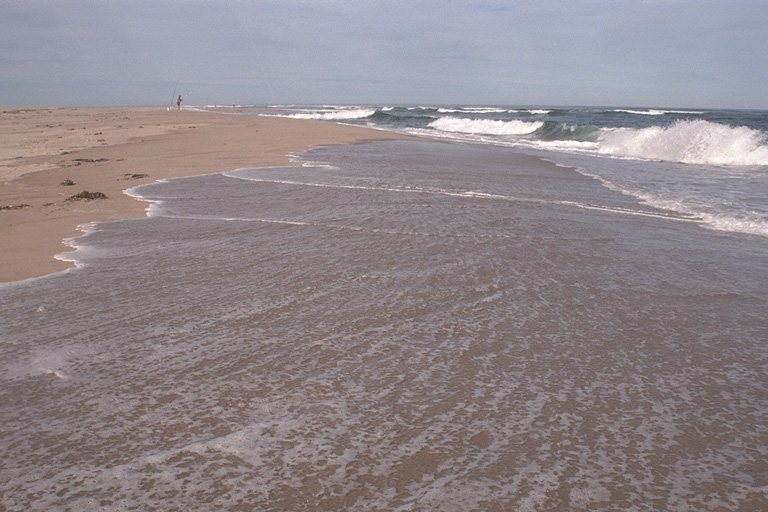 The waves roll in at the southern tip of Nauset Spit. (Photo by Don Wilding)
Creation is here and now. So near is man to the creative pageant, so much a part is he of the endless and incredible experiment, that any glimpse he may have will be but the revelation of a moment, a solitary note heard in a symphony thundering through time.
---